What Sets Us Apart
Free Estimates
In-Home Evaluations
Fast, Affordable, Reliable Service
15% Off Any Service (New Customers)
Super Fast Response Time
40+ Years of Experience
Licensed and Mold Certified
No Mess Guarantee
Lifetime Waterproofing Guarantee
We Do It Right the First Time
Featured on News 12 & Newsday
No Job Too Big or Too Small
Locally Owned & Operated
Most Jobs Completed Same Day
Super Responsible
Super responsible, professional and did a good job exactly when and how it was described
Definitely Recommend
Glen and his team were great, the quote was easy to understand and they fitted the work in very quickly.
Top Notch
Glen really cares about your families safety. Home Healthy Homes is top notch for mold removal.
Best Mold Remediation
I am happy I chose this company and would do it again. They are the best mold remediation service.
Professional and Courteous
From the detailed estimate to the final finishes, these guys were professional and courteous.
Really Impressed
The crew did a fantastic job and treated my property like it was their own. Really impressed.
Basement Waterproofing & Mold Remediation Specialists
Keeping Your Home Dry & Mold-Free
Serving Long Island, NYC, Westchester County & Fairfield County, CT
NEED HELP FAST? CALL NOW TO SCHEDULE YOUR FREE ESTIMATE – 516.826.7100​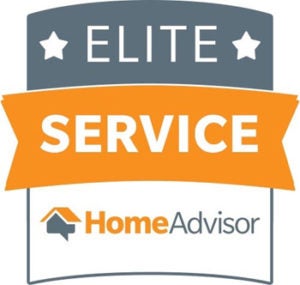 Home Healthy Homes is a basement waterproofing, waterproofing, mold removal and indoor air quality testing and purification family owned business. We are committed to protecting children and families from the hazards of poor indoor air quality resulting from a wet basement, allergenic mold, toxic mold, black mold, free agents and much more.
In an effort to heal your home as quickly as possible, in most cases we are able to complete the job the very same day! We are licensed, mold certified, and members in good standing with the National Association of Waterproofing and Structural Repairs Contractors and the Environmental Solutions Association. Our commitment to healing homes and protecting children and families from the health risks of poor indoor air quality is demonstrated by the care we take and in the quality of the work we do.

We'll put our forty years combined experience to work for you to help heal your home and keep your family safe.
We are dedicated to resolving your leaky basement, leaky foundation, and various mold issues, which may include the harmful black mold or one of the more common mold types. In addition to the Free Estimate for mold removal and basement waterproofing we can provide you with indoor air quality remediation. We take pride and care in the work we do. We are committed to helping you heal your home and protect your family.
For basement waterproofing, mold removal, waterproofing or indoor air purification
contact Home Healthy Homes right away
. We provide you with a
FREE in-home evaluation and on-the-spot estimate
for mold removal, waterproofing for mold prevention, and indoor air quality remediation. Our long-term solutions are designed to save you money and give you peace of mind. Make an appointment for your FREE estimate. Most jobs are completed the same day!
Protect Your Family with the Experience and Care of Home Healthy Homes. We are your local Waterproofing, Mold and Indoor Air Quality Expert.